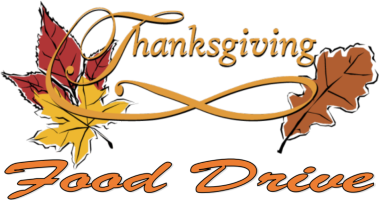 DO YOU HEAR GOBBLING?
Because of your donations Project Concern of Cudahy-St. Francis has been able to provide families with Thanksgiving food baskets. Your help is needed again to make the Thanksgiving of our neighbors in need filled with mashed potatoes and pumpkin pie. Donations of a turkey down to mini marshmallows would be gratefully accepted by the food pantry.

4611 South Kirkwood Ave
Lower Level of Nativity of the Lord
4414-744-0645
Items needed
Jello
Canned asparagus
Canned pineapple
Canned yams
Stuffing mix
Potatoes
Turkey
WELCOME TO PROJECT CONCERN FORM – This form provides the rules for all patrons to follow.
VOLUNTEER WELCOME FORM – This form provides contact information for our volunteers.  We ask all prospective volunteers to complete, sign, and return this form in order to volunteer.
REQUEST CHILDREN'S CHRISTMAS GIFT FORM – Many low income parents find the financial pressure of providing some sort of Christmas to their children to be overwhelming – and sometimes impossible. Our Children's Holiday Gift Assistance Program is designed to help provide a little something for children from these families. All sign up forms must be completed and returned to us by the due date on the form.
GIFT SPONSOR SIGN UP FORM – If you are interested in being one of Santa's elves please fill out the form and return it to us asap. Once you have obtained your gift please make sure to get it to Project Concern by the due date on the form.
SCHOOL SUPPLY ASSISTANCE REGISTRATION FORM – This form is for families to sign up for school supplies from the School Supply Assistance Program.